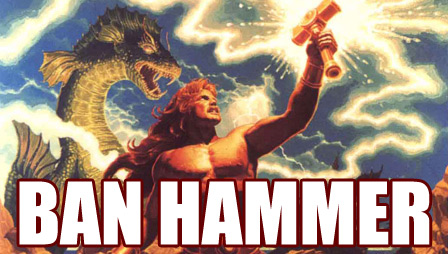 According to Kotaku, the Entertainment Merchants Association and Entertainment Software Association or more commonly known as the videogame industry goes on trial against the state of california this week. The trial is about if violent videogames should be treated as pornography, in other words, should videogames be considered as "illegal" for minors.
Background of the case
Kotaku made a rundown of the case in their post about the pending trial. However to make things simpler I'll provide you guys with the rundown of what happened (as posted on Kotaku) before this started and why is it important for us here in the country to be aware of this and provide whatever support that we can.
Why did this happen?
In the middle of the last decade, California assemblyman Leland Yee, a child psychologist, picked up on an effort across several states to try to criminalize the sale of really violent video games. He says he did this because he believes ultra-violent games can harm kids in ways other forms of violent entertainment can't. He wrote a bill in 2005 that would fine a retailer $1,000 for selling really violent games to kids. California Governor Arnold Schwarzenegger signed it into law later that year.
What game did they consider as violent?

Yee and his allies often describe passages from 2003 game Postal 2, which does contain a lot of heinous content.
How so?
To those who aren't familiar with the game, here's a sample video:

So does this mean other games are safe?
Not necessarily, as long as the courts consider them under "violent games" oh say like, God of War, GTA or whatever, if the state of California wins, then they're sure to be under the list.
Is there any other "basis" for putting them under as violent?
Why yes and here it is:

(A) Comes within all of the following descriptions:
(i) A reasonable person, considering the game as a whole, would
find appeals to a deviant or morbid interest of minors.
(ii) It is patently offensive to prevailing standards in the
community as to what is suitable for minors.
(iii) It causes the game, as a whole, to lack serious literary,
artistic, political, or scientific value for minors.
(B) Enables the player to virtually inflict serious injury upon
images of human beings or characters with substantially human
characteristics in a manner which is especially heinous, cruel, or
depraved in that it involves torture or serious physical abuse to the
victim.
So basically it's almost a lot of the "fun" games that may be under fire?
Isn't this happening in the states only? Are we affected?
Yep, we are, though we'd be indirectly affected.
So if we'd be indirectly affected why care if who wins?
Well here's the thing, if the state of california wins this case, it would mean:

This gives the "authorities" the right to condemn violent videogames as the reason for people to go crazy and kill someone.
This would also mean that local legislators could use the "outcome" as their next political statement (in case the state of california wins this one).
Game companies would need to go through a lot of censorship for games to be even released. (and we all know how "censorship" can practically kill a game– ask the movie industry)
This could mean that videogame prices could skyrocket specially for those countries with "sin" tax laws in place.
With number 3 said, piracy would be more prevalent (than usual *cough cough*)
This would also mean that a lot more "sucky" child-friendly games will be released. (I'm not saying that all child-friendly games are sucky– some of them are in fact engaging)
On a personal note:
I think this case is rubbish. I've been a stouch defender of videogames (yes even violent videogames) in the battle against, "this [insert title here] game made my son/daughter do nasty things". I personally believe that it's not the game that makes people go loony and kill or do whatever but rather it's the person's mental capacity to judge what is right and wrong that makes them do such things.
I mean for crying out loud, last week we have a mother kill her 3 month old baby just because the baby interrupted her Farmville time. Stop blaming videogames for the shortcomings of the parental units or their community for that matter! Quit making violent videogames as the scapegoat for the lack  of discipline or even sensibility for those kids/people who do stupid things.
Heck, whenever someone does something deviant, the first question or assumption of anyone is that the person was scarred during childhood or was abused by a parent. Heck, even in their defense statement, they indirectly state the shortcomings of the parents:
Today, minors' unsupervised exposure to violent material. Today, minors have access to intensely graphic, realistic, offensive violence in the games covered by the Act.
If a parent actually try to do their job then they should be supervising their kids to such exposures, and yet here they are saying kid's these days are unsupervised when in fact, they should be specially with the media (NOT JUST GAMES) as it is. Raising a child correctly is a parent's primary responsibility above all else (well aside from providing them shelter and clothes and food etc.), don't pass the responsibility to anyone or anything– it's your fault don't use videogames as the fall guy. Besides there are in fact just plain bad eggs who can't distinguish which is reality and which is not.
For the complete lowdown you can visit the kotaku post.