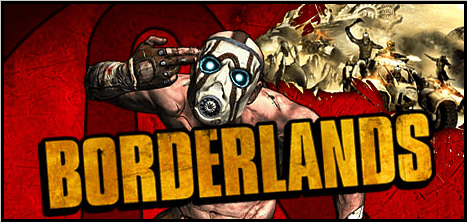 My first experience with Borderlands was when a friend of mine had it on his PS3. I was able to play the whole night away and actually stopped when he woke up from his sleep. The game never really left too much of a fist impression on me since I wasn't raring to get a copy of the game when I found out that it had a PC version.
However, the game was haunting me since then– up until I got myself a copy and played it on my preferred platform, the PC.
During the steam sale, I bought myself the Borderlands 6-pack (which was definitely cheaper than the 4 pack) and had given the game out to some friends (which includes Billy who I knew wanted to get a hold of the game). After acquiring the game I played it with a friend who was already a Borderland veteran (played through the game and finished most of the DLCs).
I never thought I would actually play through the game with much gusto, but– I then found myself spending my spare time trudging through the world of Pandora, killing dog-like Skags, freakish midgets with shotguns and every single living thing the planet had that wanted my character's dead carcass on their backs.
I never really understood why I kept playing– as of this posting I've clocked in about 36 hours of Borderlands gameplay and I haven't entirely finished my second playthrough. I only rushed through the main storyline and ignored all the sidequests the game had which I'll eventually get back to since I'm getting the game's 4 DLCs, and I'd like to experience those 4 with the main game's quests all done and over with.
The game's story is flimsy at best, the gameplay's pretty common and well there's nothing innovating with Borderlands. However, I found myself playing through the game and wanting more ever since I started playing. This is brought upon more by my need to "finish the next quest" and the game's adherence to one simple goal, reach the vault.
I personally didn't like how the vault was presented in the game. Gearbox should've worked on the backstory on it instead of plastering a big "HERE'S YOUR GOAL GET IT AND IT'S DONE". Still I prefer this "clear cut goal" than say, Fallout 3's "I was forced out of the vault and I need to fend for myself — oh and I need to look for my dad too", I mean I like the open world mechanic, but I still would've wanted the game to present to me a clear and definite goal in the end, instead of just "living through" a post-apocalyptic wasteland.
I'm not saying that Fallout 3's a bad game (cause I think it's a great game) and that Borderlands is better. All I'm saying is, I liked how Borderlands has this one end point in the story and the game practically let's you run around the "sand box" (pun intended) on how to get to the end.
It's a matter of preference really, and I never had this feeling when I got to play Fallout 3, which is pretty weird since the game are almost similar in concept. With my main story second playthrough is done, all I have are the side quests that needs accomplishing. Which I still have the drive to do cause surprisingly, the game doesn't really feel it's over and I think that's how Gearbox designed the game to be. They have set the main Borderlands game into something that doesn't have a definite "The End" to make way for the DLCs (which currently stand at 4).
I love Borderlands, and while I agree that there are other better games of the same genre, I don't think that I'd spend as much time with those games as I did with Borderlands.
But I'm not ready to say that definitely yet, since I told myself before that I hated Monster Hunter, and yet here I am part of the local community.