In one of those occasions where discussions at home intersect with the games we play, my mom out of the blue asked "bakit kaya dito sa temple run hindi ka pwede bumalik ?" (why is it in temple run you can't return?). So I jokingly replied "Kasi parang buhay lang yang Temple Run, di ka pwede bumalik sa nakaraan" (similar to real life, you can't go back in time). So on the way to work, I suddenly thought of the parallelism of Temple Run with real life.
I mean sure, games have been known to reflect real life in one way or another. Some even go as far as creating possible "alternate realities" composed of what ifs based on historical events. Some were even titled to go as far as predicting the future.
So what makes this overnight sensation a good reflection of real life? At first glance there isn't since it's just a character endlessly running away from skull-headed monkeys (apes?) after stealing their prized item that they are protecting. The only way the game stops is either, you fall because you missed the jump, or you hit an obstacle by missing the turn or slide, or you either trip or hit the rails twice and getting yourself eaten by the monkey-apes.
So how does this translate to real life? Why, LIFE LESSONS OF COURSE!
Life Lesson #1 STEALING is BAD
Specially if you steal from cannibal monkey-apes.
Why would your character even have to run away endlessly? Cause the said character stole the treasure these monkey-apes have been protecting (or keeping around just because they want to boast of having bling). Of course the game wouldn't have come to be if mister (or miss depending on the skin you're using) didn't lay their grimy hands all over the treasure and ran.
So the lesson is simple here, to keep your life less complicated, DO.NOT.STEAL.
Life Lesson #2 EXIT STRATEGY, ALWAYS
Okay, so granted that you already stole something from someone (or something). Contrary to what people believe, one stupid turn DOES NOT deserve ANOTHER as long as you prepare for it. Always prepare an exit strategy that doesn't require you to traverse through an endless temple maze. I mean look at it, if Guy Dangerous just thought of where he would go after  getting the monkey-ape's bling. He wouldn't have to run through the temple now would he?
Then seeing that his name is GUY DANGEROUS I would already assume that he's the type of guy who doesn't think things through. So kids, if ever you decide to steal from people (or monkey-apes) just be sure that the escape route isn't a dilapidated, bobby-trapped infested temple okay?
Life Lesson #3 Watch where you are going
Now that you've been stupid enough to steal and you have been stupid enough (again) to not think of a way out. The only way to survive then is to accept your situation and run the hell away. Now, once you have accepted your fate – you need to have your wits with you and focus as you take one step after another to save yourself from whatever it is that is chasing after you.
Life lesson #3 comes from the numerous times that I tend to not focus on the game and then I would realize that Guy Dangerous transplanted his face on a wall or that he'd already fell through into that weird looking water (that can only be acid, so who knows) or that the monkey-apes finally caught on the character and ate him/her alive.
So, the lesson here is pretty simple – to stop yourself from the cascade of stupid actions – KEEP YOUR EYES ON THE PATH WHERE YOU ARE GOING.
Life Lesson #4 Clothes don't matter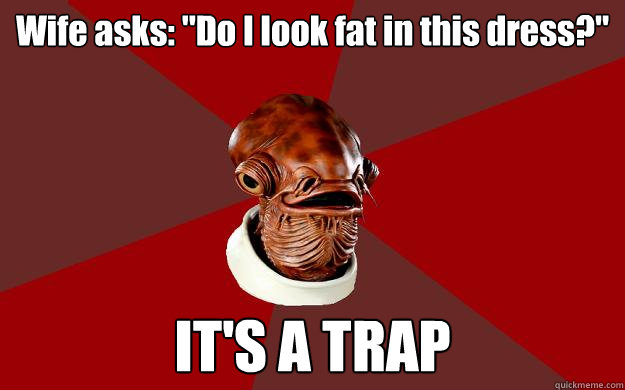 Temple Run gives you the option to choose "skins" on your default character. So aside from Guy Dangerous, you have:
Scarlett Fox, a "cunning" escape artist
Barry Bones, a city cop "with an attitude"
Karma Lee, a Far East explorer
Montana Smith, the "second greatest" explorer ever
Francisco Montoya, a conquistador
Zack Wonder, a football star
Yet, even with the various looks you can change your avatar into, the situation doesn't change. You are still running away from monkey-apes in an endless booby-trapped maze. So if you think that you can get away from doing something stupid by changing clothes, Temple Run tells you otherwise.
So there you have it. Four life lessons I thought of when I was going to work about Temple Run! SO what about you? What life lessons have you learned while playing Temple Run? Do share!